Love Siren
A once in a lifetime soul journey in Greece
Join us in Koufonisia, Greece
June 1st to the 8th, 2019
Your Invitation
Hello Goddess. We welcome you with open arms, to the most incredible week of your life.
This is a rare opportunity to experience a quantum leap in your ability to love your body, your humanity, and your life. It's a week of truly being seen, feeling belonging, connecting with the depth of love and wisdom that has always been your birthright, and receiving the most precious gems to continue your journey as a whole woman.
If you are longing to intimately know the voice of your soul, to authentically open with a loving circle of women, and to experience lasting self empowerment, keep reading.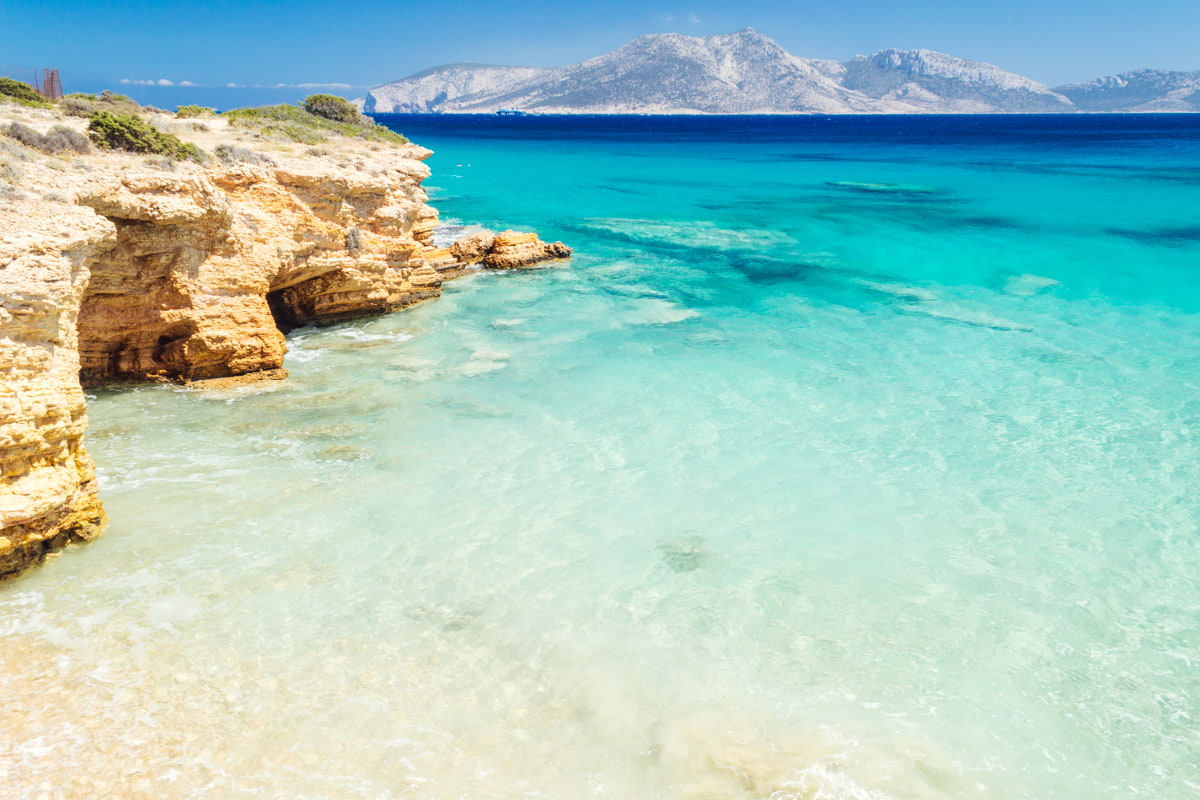 What to Expect
For seven days and seven nights, surrounded by the sparkling Mediterranean sea, on our magical secret island in the Cyclades, we will unlock the mysteries of the Greek Goddesses, as reflections of our most empowered selves.
This will be an unforgettable week of loving authentic sisterhood, mind blowing realizations, deep self reclaiming, and delicious luxuriating in paradise. Be prepared to rapidly transform, by realizing how much beauty, magic, realness, and love is possible for yourself and for our world.


Our Sacred Journey
We begin each day in our open air yoga shala, anointing ourselves with essential oils and coming deep into our bodies. Our flow will vary widely each day as we invite the wisdom of each Goddess to speak to us from within our cells. Expect a fusion of intuitive yoga flow, eyes closed dance meditation, dynamic breathwork, and other unique practices to help you access a deep reservoir of aliveness and sanctuary in your being. Life altering deliciousness.
Our sunny Greece days will consist of lounging in our luxurious quarters, swimming in the crystalline ocean, enjoying free time, and taking magical adventures to nearby islands.
In the afternoon we enter the Goddess Temple, usually starting with free form movement to come back to presence, and then coming into our women's circle for deep heart sharing, priestess rituals, and much more.
The heart of our journey together will center around the Goddesses who will guide each day, offering their own unique portals to our healing, awakening, and embracement.
You can expect to leave feeling…
Awake, alive, grounded, open, delicious, and FREE in your body
Self acceptance and love for your tenderness, your humanness, and the full spectrum of your emotions
Deeper intimacy and trust in opening your heart to yourself, to others, and ultimately to life
Crystal clear in knowing the voice of your soul, how to ask for guidance, and how to trust and listen
Much more available to offer your gifts to the world from an authentically open heart
Far more trust, belief, and enthusiasm about what is possible for you in this lifetime
The sanctuary of wholeness of one who is no longer afraid of herself, fully embracing her shadow and her light
So. Much. Love.
Surrounded by the glowing turquoise Mediterranean Sea, our retreat home sits on the tiny remote island of Koufonisia in the Cyclades. They call it the Greece of yesteryear, maintaining its unique charm and authenticity. The island has very few cars and is small enough to walk around in one day.
We will have plenty of glorious space for connecting and lounging in our stunning oceanview villas and private yoga shala with a path down to the most beautiful beach on the island.
Our private in house chef will prepare life affirming vibrant vegan organic meals and we can also indulge in the nearby seafront Greek Tavernas for balanced whole nourishment of body and soul.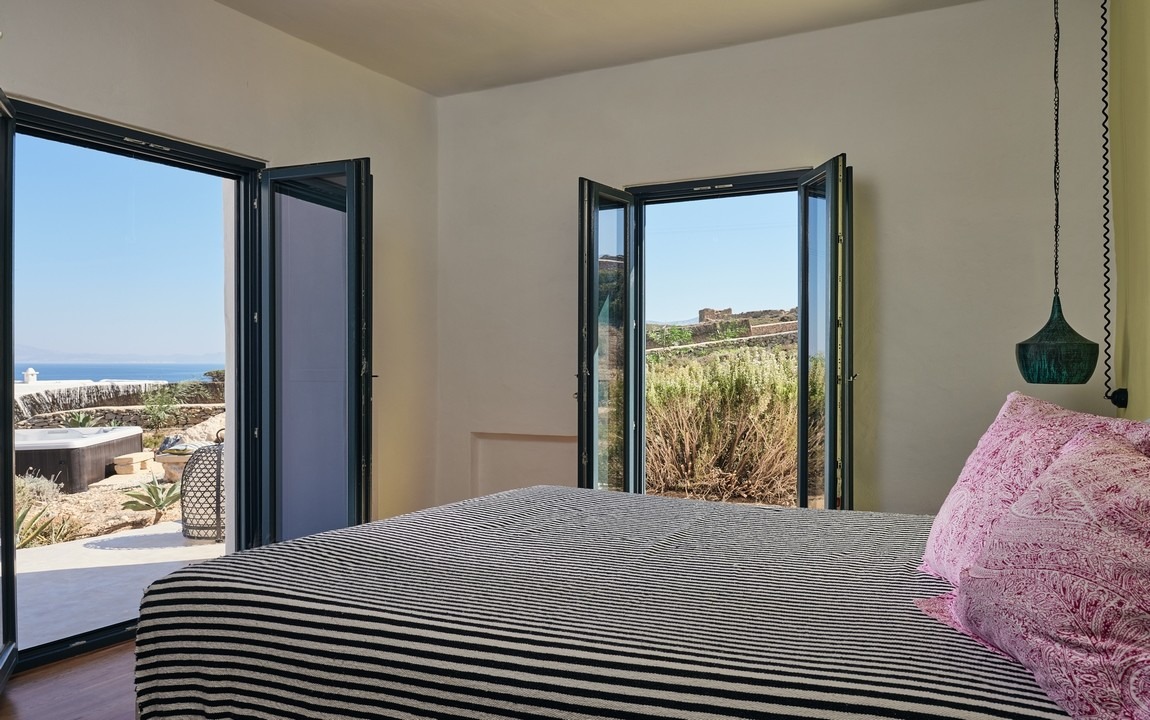 Luxuriate yourself in one of our two side by side modern Cycladic villas. We have a variety of private and shared rooms and big common areas, lounges, outdoor space, kitchen, and a private yoga shala, plus a gorgeous beach steps away. All of the room choices are glorious and well connected with one another.
Healthy gourmet vegetarian meals
We're here to nourish your body and soul with the most healthy vibrant food on the island, prepared by our in house private chef. To feed the inner child we will also have some decadent meals out at local Greek restaurants.
Daily Embodiment Practices
We go deep to seek our truth and liberate our essence. All of our practices are Body Intimacy, a unique modality I personally developed over years of practice, that weaves multi-dimensional yoga, transcendental dance, breathwork, priestess rituals, and deep intimacy with your flesh and bones. Women describe our practices as nothing short of mind blowing.
We don't just "talk" about the Goddess, we create openings for direct experience. Tap into your wise intuitive knowing through sacred shamanic dream meditations, visualizations, womb meditations, soul retrievals, and breathwork practices to connect with higher states of realization and healing.
Daily women's circles and ceremonies
It's incredible what we can tap into when we simply come together in circle, as women have done from the beginning of time. In one another's reflection we remember that we are never alone in our shadows and in our light, and there is a universal pulse that connects us all. The gentleness we create in this space allows for profound healing and feelings of deeply authentic connection.
Nature is the clearest reflection of our truest selves, and we will connect with the magical gorgeous paradise land that surrounds us. You can enjoy solitude and explore on your own, or you can join us to hidden caves, nearby islands, and other secret spots.
We create an environment of real deal FAMILY, TRIBE, CONNECTION, and SISTERHOOD. This is a space where you can truly be yourself and fall in love with the women opening their hearts right beside you. Our highest intention is to support one another in birthing more love into the world.
Get Ready For
Magic
In a world where so many have forgotten the essential gift of magic, we are here to remember it back to life. Our stunning environment reminds us of the magic of the natural world, and our sacred practices remind us of the magic within us. Magic is essential for bliss.
Authenticity
This is the real deal. Our practices, circles, and environment supports you in letting go of your masks so you can become the full expression of who you really are. Liberation!
Luxury
We stay in a gorgeous sanctuary, we swim in crystal clear turquoise water, we nourish ourselves with the most vibrant healthy food, and we pour our entire heart and souls into every moment. So much intention, love, and energy goes into the creation of this retreat, to luxuriate you with the absolute best of the best, because this is what you deserve!
Intimacy
We know that tenderness is the great secret to opening the heart, and softly melt ourselves and one another in this pillowy bubble of love. Expect deep heart sharing, family dinners beside the bonfire, snuggles on the sofa, and so much warmth and connection.
Play!
We are here not only to grow, but to ENJOY! To CELEBRATE this divine gift of being human and alive! We infuse our days with lots of childlike joy to remember the essence of who we truly are. Mermaiding in the Mediterranean Sea, dancing and singing for the pleasure of it, and taking magical adventures together.
Depth
We go deep. Within ourselves and with one another. You can expect to touch places inside of yourself that you have never touched before, with the most magnificently loving glowing self illuminating healing.
Expansion
Expect a quantum leap in self growth and perception of what's possible for you. No words, you simply have to experience it.
Love
Ultimately, we do what we do for love. Our highest intention is to bring more love into the world by creating a week that reminds us all how much love we deserve. We begin with ourselves, we expand into one another, we grow into our sacred circle, and we anchor this love within us to birth it more fully here on Earth.
Aloha love, I'm Camille and I'll be creating and guiding our week together.
My highest intention is and always has been to know myself as the same beauty I feel on deserted beaches at sunset under a crescent moon, to feel ecstatically alive in my body, to dance as a lover of the great mystery, to truly see others and be seen in my humanity, and to live as a reminder to the world that anything is possible and we are capable of absolute miracles.
Together we create a week of living the Heaven on Earth that we dream of, so we can leave and more fully embody that beauty into the world. My passion is falling more deeply in love with my human body and my infinite soul, and supporting women in doing the same.
I have guided many women into their depths and their light through retreats in Costa Rica and Thailand, our women's mysteries school Whole Woman, our online transformation group The Freedom Tribe, and I have served millions with my blog This American Girl. My life's work is to inspire women to live more fully in love with their bodies, one another, Mother Earth, and the mysterious gift of life.
My background and studies include Vinyasa yoga, Yin yoga, DANCEmandala meditation, Tantra, Reiki energy healing, Breath of Bliss breathwork, shamanic healing, women's circles, compassionate spaceholding, cacao ceremony, Gene Keys Golden Path, and too many to name here!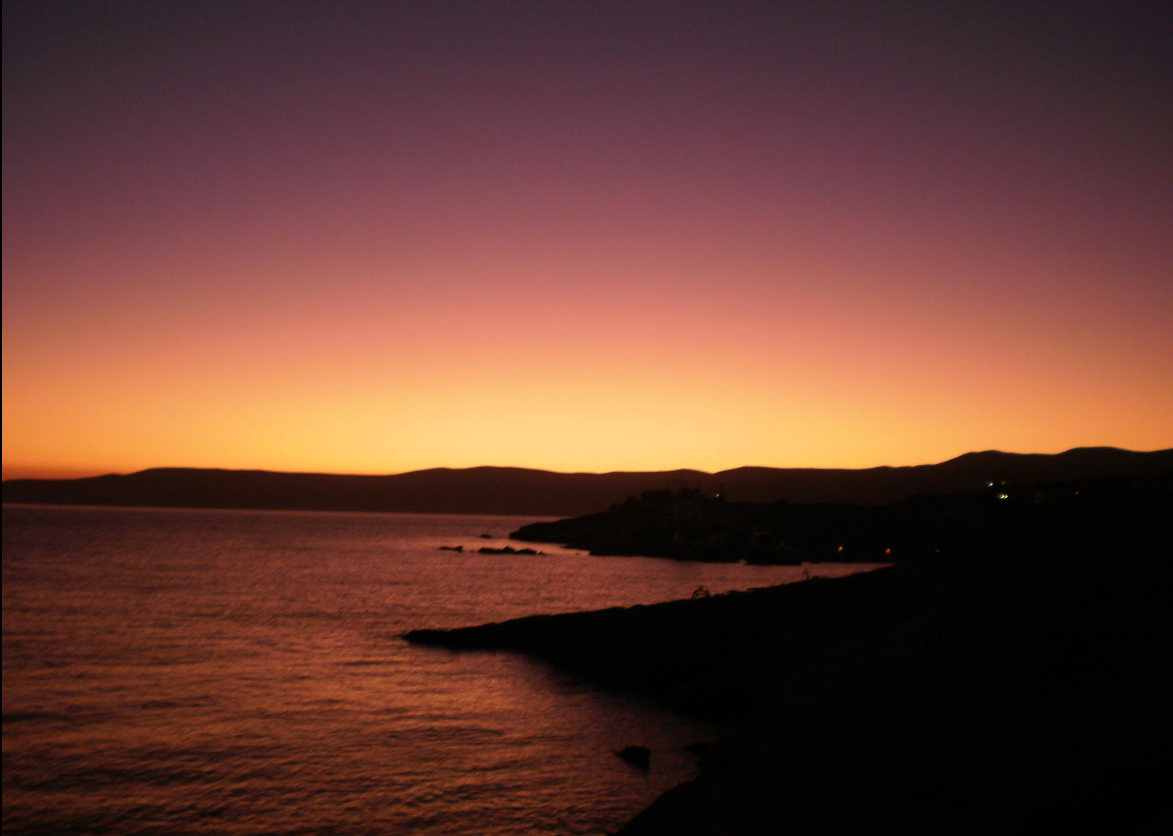 Testimonials from Past Retreats
"Camille really pulled out all the stops to make this a week you will never forget! It transcended anything I thought it was gonna be."
– Anne-Elise, Yoga Teacher
"It was magic and exactly what I needed in life! Camille knows how to touch your soul through her teachings and encourage that healing process so we can become the best version of ourselves. "
– Krista, Life Coach
"12/10. I am forever changed and transformed more in a matter of a week than I could have ever imagined going into the experience."
"From the opening to the closing ceremony, Camille guided us into a safe haven of sisters where I was able to explore my deepest thoughts, awaken my inner child, rejuvenate my soul, and ultimately, discover my bliss."
– Sarah, Designer
"10 out of 10. It was spiritual, enlightening, adventurous, and all-around fabulous. I feel like I loved more in that week than I did in the past year."
"The whole retreat experience was absolutely insane! I never in my wildest dreams thought that I would fall in love with every single person who came together in this group, open up and show so much of my vulnerable self, grow and transform faster than I could comprehend, all in a week! If I could change anything, it would be that I wish it didn't have to end."
What Does Your Heart Say?
If you're ready to experience this PRICELESS week of exquisite beauty, depth, and expansion, on a pristine island in Greece, with our powerful circle of sisterhood, we'd be delighted for you to join!

Please come ready to dive deep, with an open, willing heart, in physical shape to practice yoga and dance twice daily, and with the empowerment to take full responsibility for your uniquely perfect experience.
Our magic island is located just two hours by boat from Mykonos, nearest airport in Naxos.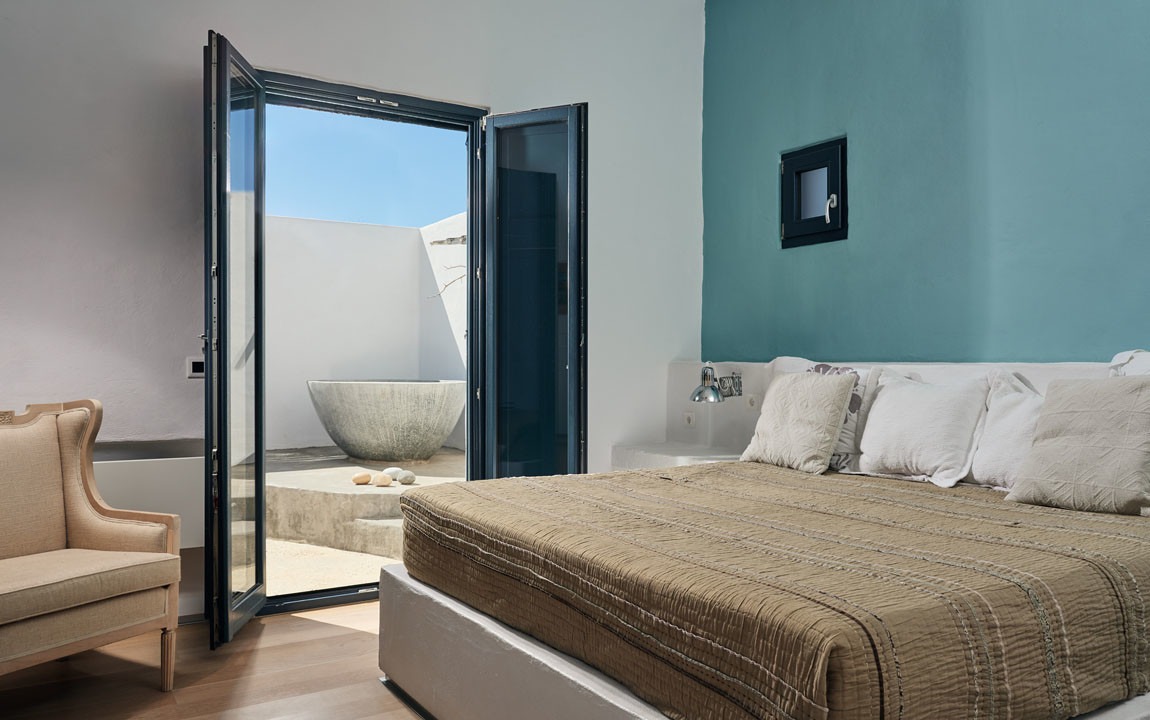 Oceanview with Private Bathroom - $3850 (Sold Out)
Enjoy the most luxe room we have, with your own private bathroom and an ocean view.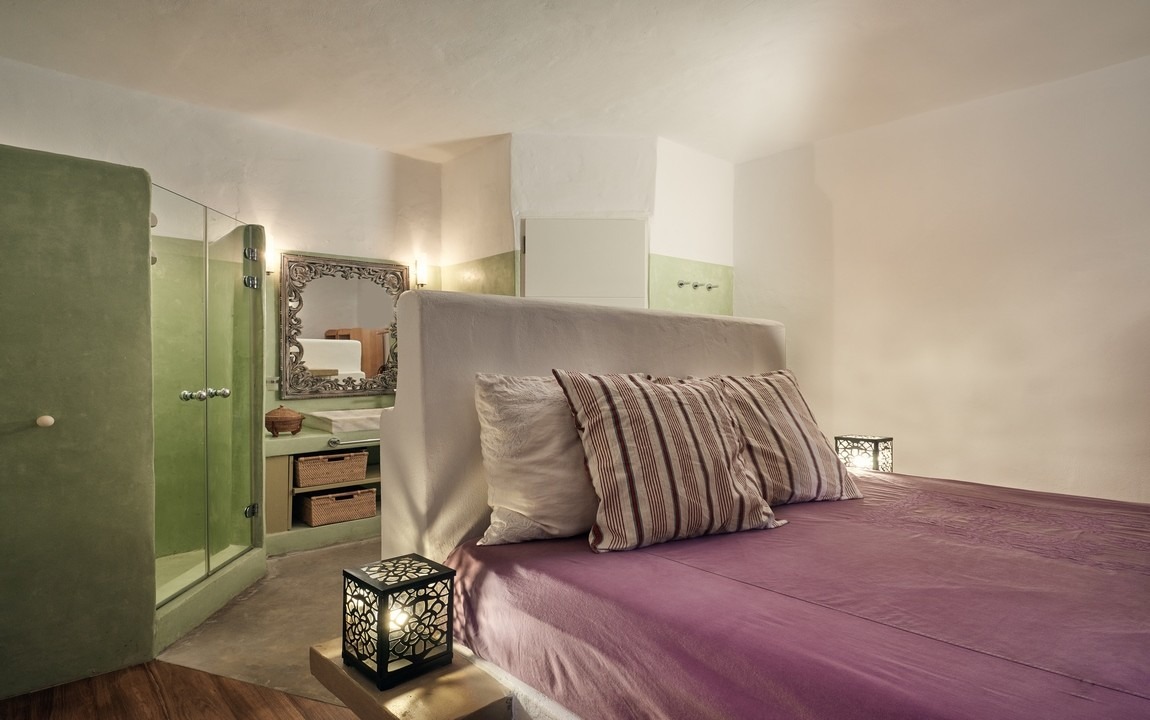 Private room with Private Bathroom - $3650 (1 Spot!)
Pamper yourself in this private Queen room on the lower level of one of our luxury villas. This room has its own ensuite bathroom and shower
Oceanview with Shared Bathroom - $3450 (Sold Out)
Enjoy the view of the sea from your bed in this private Queen bedroom on the upper level of our luxury villas. Shared bathroom with one other.
Private room with Shared Bathroom - $3050 (Sold Out)
Get cozy in this small room on the lower level of one of our luxury villas. A great option for anyone who wants privacy at a lower price point.
Oceanview Shared Twin with Shared Bathroom - $3050 (Sold Out)
Connect with your roomie in this shared twin room (with an ocean view!) with two twin beds and a shared bathroom with one other room.
Lower level Shared Twin with Shared Bathroom - $2850 (Sold Out)
Connect with your roomie in this shared twin room (downstairs) with two twin beds and a shared bathroom with one other room.